a2 ~a due~
a2 ~a due~ now in 3 languages!
---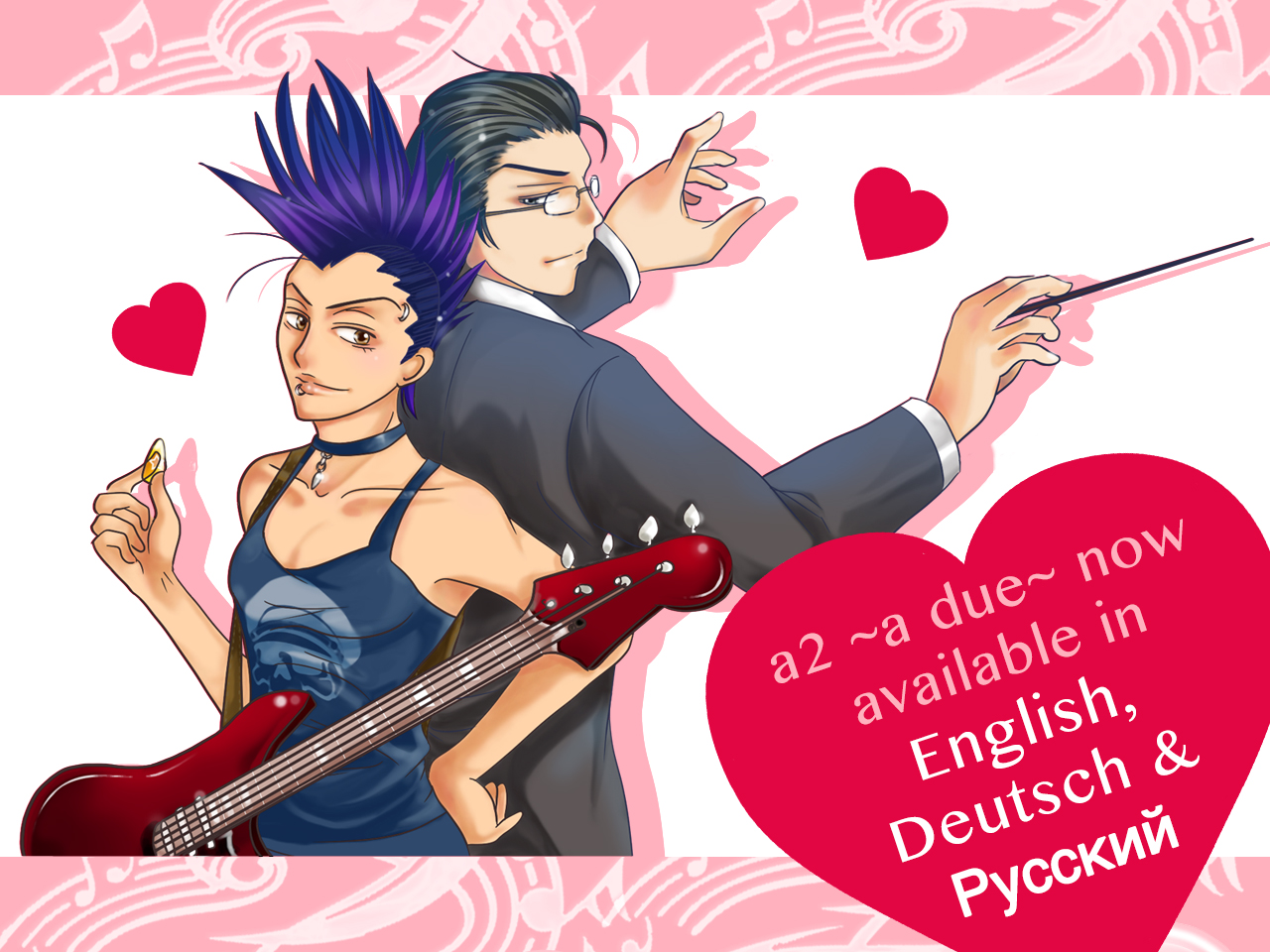 Happy Valentine's Day, everyone! To celebrate, we'd like to share a special update for a2 ~a due~. Thanks to the amazing translator Nekto_K, we now have a new Russian translation for the game! a2 is also available in English and German. You can pick your language at the start of the game and switch it whenever you want in the settings.
Приветствую, друзья. Спешу поделиться радостной новостью - выпущен русский перевод для a2 ~a due~ . Теперь она доступна уже на трёх языках!
Give it a try and let us know what you think. We hope you enjoy! <3
Files
a2 ~a due~ (Windows)
138 MB
a2 ~a due~ (Linux)
141 MB